Synchronized swimming is an artistic swim discipline where swimmers must follow precise technical elements in the water. It is a complete sport and requires great physical strength from its swimmers. Therefore, it is important to have a good swimming base to start practicing synchronized swimming. It is not uncommon to see sports swimmers move on to this sport after a few years.
You must admit that if you want to reach a certain level and pretend to have a career, it is necessary to start as early as possible. The ideal age to start synchronized swimming is between 6 and 10 years old. The earlier you start, the more you will develop the physical and respiratory capacities necessary to practice the discipline.
A brief look back in history
Even though the sport received Olympic status only in 1984, its history goes back much earlier.
In Canada, the first competitions in this sport were held in the 1920s. After some time, athletes increasingly preferred this discipline.
By the middle of the 20th century, Canadian athletes were competing all over the world. In addition, competitions at the national level included solos and duets.
Canadian National Team has a long and successful history of winning medals. From 1984 to 2000, Canada won three silver medals, one gold and one bronze. But it wasn't always that way.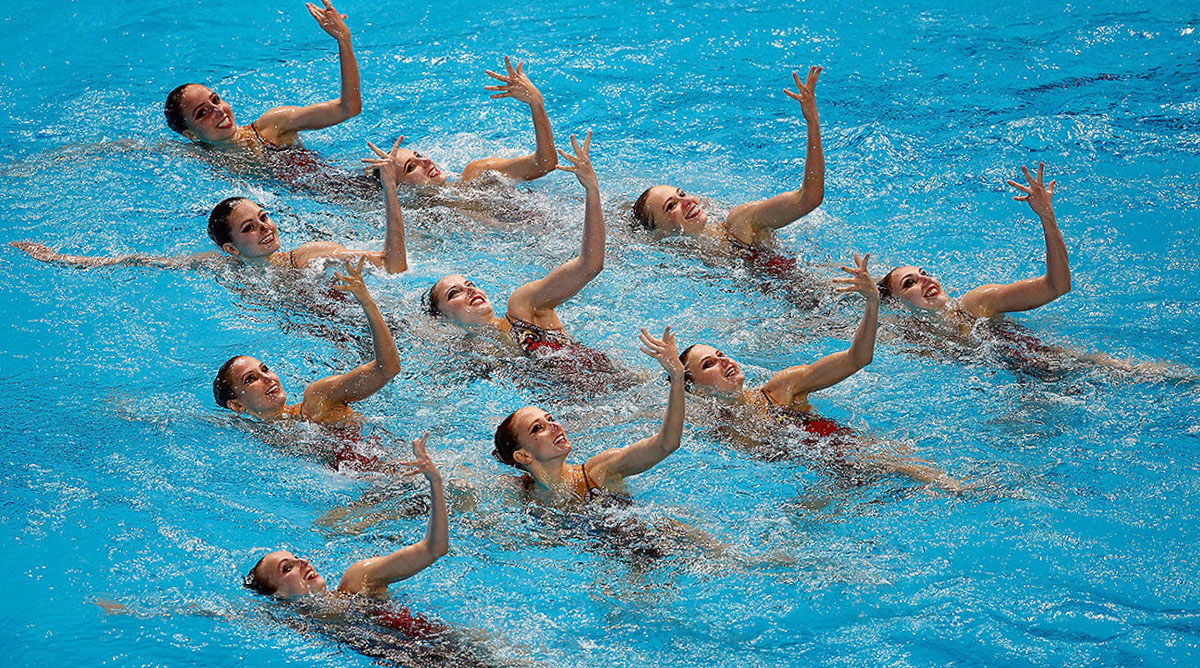 Canadian University Synchro Swim League
Since 1948 there have been competitions at the university level in synchronized swimming.
McGill, Western, University of Toronto and Queen's were the first four universities competing. Swimmers from these same universities are still competing.
University level meets predated the development of the club system, which is so prevalent today in synchro competitions for younger swimmers from ages 7 years until about 17 years.
In 2001 swimming competitions in universities faced a crisis. Because McMaster had cancelled their varsity synchro, the OUA had only 5 universities left in the sport, and the OUA would only run a varsity program with a minimum of 6 universities participating. Two additional groups of swimmers had asked for varsity status at their individual universities but had been turned down.
But the university synchro swimmers didn't want to stop competing. The one positive note was that four university teams still had either "university club" status or some support from their universities.
(These included McGill, Queen's, Guelph and U of Toronto) There were also several university synchro groups that wanted to compete even if they had to be self-funded. Included in this group were groups of swimmers from Brock University and the University of Western Ontario.
Through a series of conference calls held in Sept and Oct 2001 with reps from all the interested university teams, it was decided to set up own university league and set up our own meets.
The league – Canadian University Synchro Swim League/ Ligue Universitaire de Nage Synchronisée was officially incorporated on Jan 2, 2002, and for the 2001-2002 year, the teams competed in two meets – one at Keuka College in New York State and one at Queen's University.
In the 2002-2003 year, the universities have competed at three meets, one at McGill University in Nov 2002 and one at Keuka College (called the Canadian Invitational) in Jan 2003.
The final championship meet was held at the Brock University pool, followed by an awards banquet at Mountainview United Church, St Catharines on Feb 8, 2003, attended by 120 swimmers, coaches, parents and synchro supporters.
Today, 14 universities from around the country are members of the Synchronized Swimming League (CUASL), which has competitions for beginners and professionals.
What are the most popular ways to relax among swimmers?
Every kind of sport is a lot of stress, adrenaline and stress for the whole body. That's why athletes need enough time to rest.
Every athlete looks for an activity that he or she can dive into after a hard day of training and competition. So many may prefer to play video games or just enjoy the quiet. On the other hand, some athletes are used to constant exertion. That's why they like active recreation such as cycling and running. Those who don't have enough adrenaline in their bodies enjoy gambling and betting on sports.
Swimmers are no exception. Each of them relaxes in their own way. Here's how swimmers spend their free time.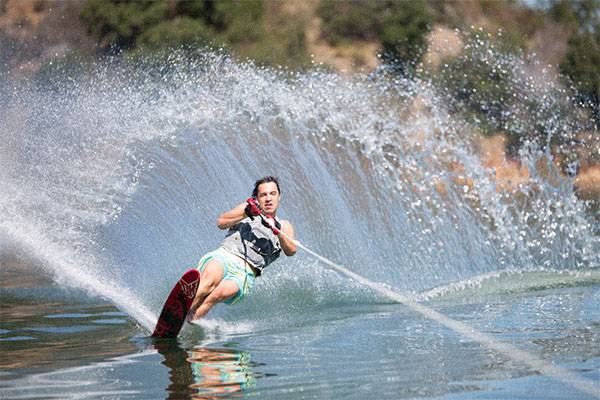 Other water sports
As stereotypical as it may sound, swimmers most often choose other water sports for recreation. Among the most popular are jet-skiing, surfing, and wakeboarding. This way, athletes can keep their professional skills up while relaxing by engaging other muscle groups.
Cycling
Riding a bicycle is a great recreational activity. It helps swimmers combine a good and safe workout for the body, particularly the legs, with a pleasant walk.
Gambling
As already mentioned, many athletes tend to get a good dose of adrenaline because their body is used to being in such a state due to constant training and competition.
And one of the best ways to achieve this without straining – gambling. That is why athletes, including swimmers, often prefer to visit casinos or bet on sports. Those who do not want to visit land-based casinos can play online casinos from their smartphones. Today, many athletes increasingly prefer Crash games. They can be found in many of these Crash gambling establishments. This type of entertainment allows participants not only to increase the adrenaline level in the blood but also to test their intuition. This way, they can let off some steam.
One of the most famous swimmers, a fan of gambling, is Michael Phelps. The athlete regularly plays in casinos. Main Michael's passion is poker. It has appeared since his school days. He even tried to become a professional player and participated in some professional tournaments in Las Vegas.
Video Games
Another type of entertainment that professional swimmers and not only professional swimmers love is video games.
They, like gambling, are great for relaxing and having fun with friends. It is also possible to play on different devices: smartphones, consoles, PCs.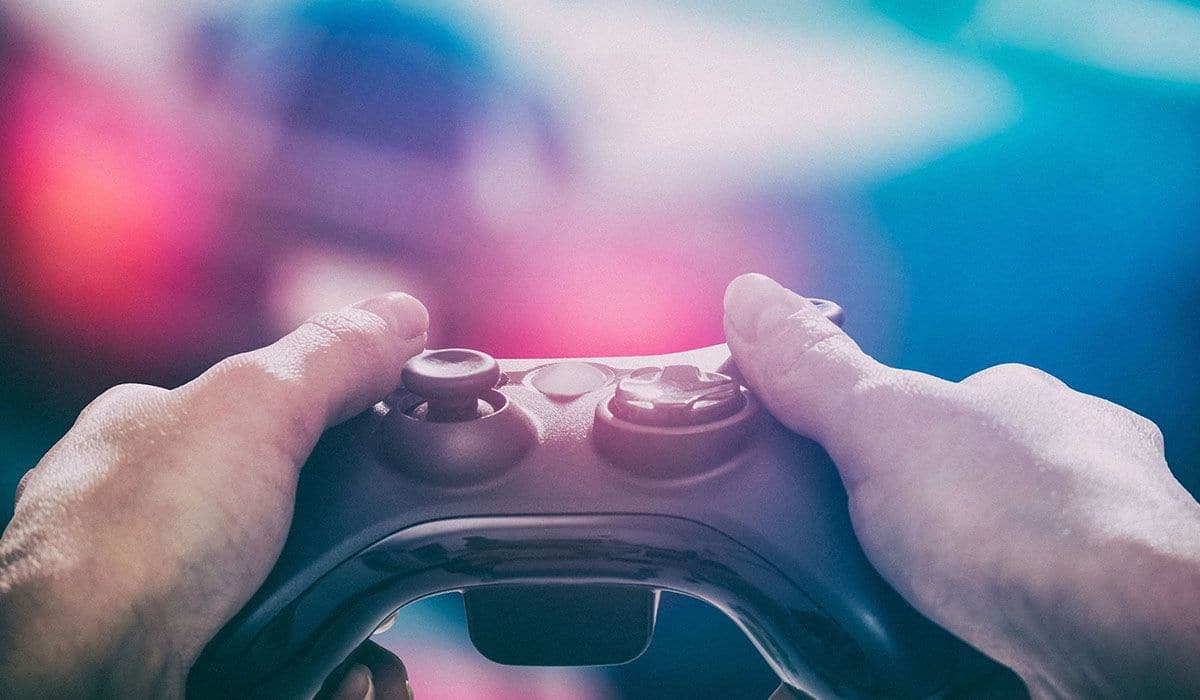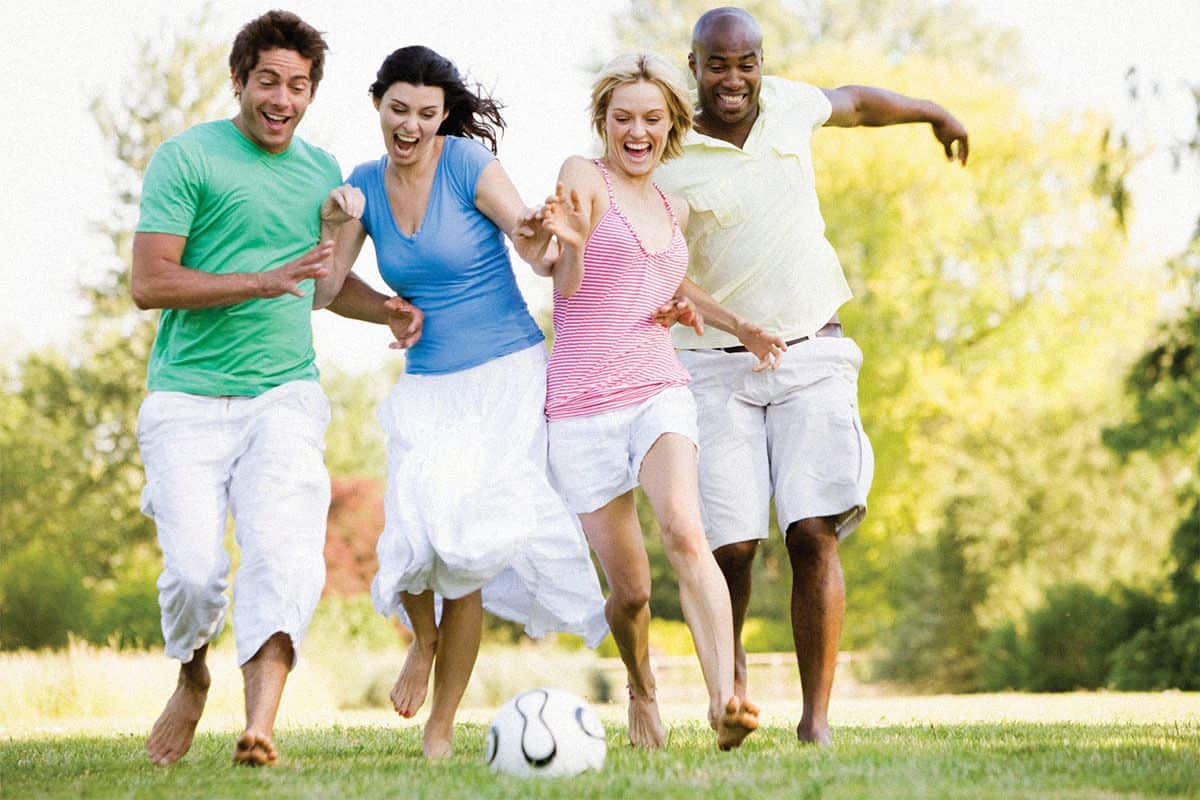 Communication with family and friends
Well, the most revered type of recreation for athletes, as well as for any person, is spending time with people close to them. Because swimmers are often at competitions and competitions, they simply do not have enough time to spend with their families. Despite communication possibilities in today's world through chats and video calls, it's no substitute for face-to-face communication.